Meet 23-year-old Premier League star who drives flashy cars worth over £1 million (photos)
Meet 23-year-old Premier League star who drives flashy cars worth over £1 million (photos)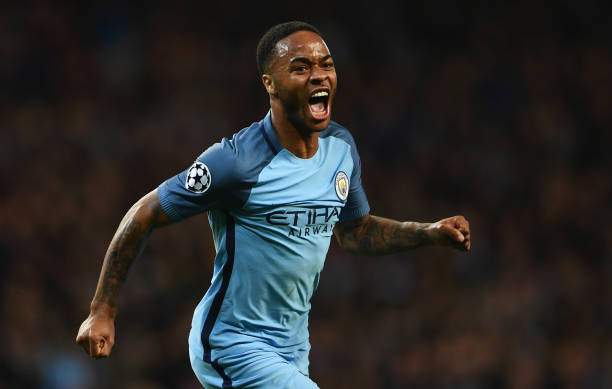 Manchester City winger Raheem Sterling is one of the best forwards in the Premier League this season considering his performances for the Etihad club.
But off the pitch, the 23-year-old Englishman is a car connoisseur as he drives flashy motors worth over £1 million.
Since Raheem Sterling started his football career at Liverpool in 2010, he has been seen driving a number of expensive cars over the years.
He has expensive cars like Bentley, Range Rover, Mercedes G Class in his garage.
And according to the report by UK Sun, Manchester City star Raheem Sterling has driven at least one million pounds worth of motors in his life at 23.
Kim Kardashian Says She Had To Sacrifice Her Independence To Marry Kanye West
Their relationship has changed her in many ways
One can only imagine what being married to Kanye West would be like. Kim Kardashian is, of course, the only person who has insight into this concept as the rapper's only spouse. According to the reality television star, sacrifices had to be made on her end to make the relationship work.

During her interview on the Alec Baldwin Show last weekend, Kardashian revealed that her marriage has made her a less independent person.
"I think being with a man like Kanye, you have to learn how to be a little bit not-so-independent."

"I've always been so independent and working, and [had a] schedule, and when you get married and have a husband that has their career and then have kids, your independence … you have to let it go. I had to learn that, being with a man like Kanye."
Kim has been standing by his side through the backlash they received for his political rants and White House visit. An insider told PEOPLE that she has adopted a kind of submissive role in their relationship.
"She lets him take the lead, and she never disagrees with him publicly. She has decided that's the right move, but she isn't scared to share her disagreements with him behind closed doors… Don't think that she's afraid of him, because she's not. She's just managing him the best she can."
If Wizkid & Davido Are Number 1 & 2, Who Is Number 3?
Artiste ranking in Nigeria has to do with who has put in more work, stayed consistence with dropping bangers and pushed for international accolades.
Already, Wizkid and Davido stand out, as they have been able to represent us well on the international scene.
As the front liners in the Nigerian music industry, if Wizkid and Davido hold the number one and two spot, which artiste should be number THREE?
Share your thoughts in the comment section
50 Cent Savagely Roasts Ashanti For Selling Just 24 Concert Tickets
Considering her ties to Ja Rule, we all knew 50 Cent would have something to say about this situation.
Over the weekend, news broke out that an Ashanti show was dropped in the wake of just selling a total sum of 24 tickets.
If you follow Fifty on the Gram, then you would know that Ja Rule is one of his regular targets to troll. Even while dishing dirt on Ashanti, he still brings RuleYork in the mix.
"Ashanti show canceled after only 24 tickets sold. wait a minute, I thought I told everybody not to f**k with this fool. I want the names and social's of everybody who bought a ticket now. LOL GET THE STRAP," 50 Cent wrote while sharing a BET excerpt about the R&B icon.
"Do Basement parties then it can still feel like it's lit I don't know what to say. LOL get the strap," the G-Unit rapper added.